Chuyển tới tiêu đề chính trong bài
[xem]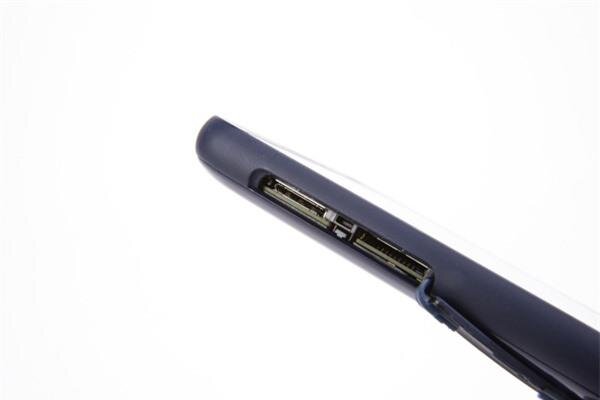 Well made

Good speakers and call quality

Decent camera

Solid all-rounder
Cons
Big and chunky

Low-res screen

Price a little high right now
Review Price £249.99
Key Features: 4.7-inch 960 x 540 screen; 8-megapixel rear camera; Snapdragon 400 quad-core 1.2GHz processor; 4G connectivity; microSD slot up to 128GB; Android 4.4.2 with HTC Sense 6
Manufacturer: HTC
What is the HTC Desire 610?
HTC clearly spoke too soon when it said it was going to stop making so many devices in 2012 because of the cheap Chinese competition. It's cranking more phones than ever and the HTC Desire 610 is it's latest, a mid-range 4G phone that's half the price
HTC One M8
and replaces the
HTC Desire 601
.With great value offerings like the
Motorola Moto G
(and its recent 4G update) shifting our expectations for budget phones, does the HTC Desire 610 do enough to justify it's £249/$400 price?
HTC Desire 610 – Design
Delicate it is not. Available in red, white or dark blue, the HTC Desire 610 comes in chunky two-tone plastic. The back is shiny and withstands scratches well, although the blue version we're testing does gather greasy fingerprints easily. It doesn't feel quite as high quality as the plastic on some phones like the
iPhone 5C
or high-end Nokias, but it does feel very solid.The sides and front are covered with a grippier matt plastic, which works rather well. Not only does it prevent the HTC Desire 610 from slipping through your fingers, the two-tone design also gives the phone a stylish charm.Unfortunately, some of this is lost by the sheer size of the phone. Measuring in at a mighty 153.1 x 70.5 x 9.6mm and weighing in at a more modest 143.5g, the Desire 610 is chunkier than it should be considering its 4.7-inch screen size and 2,040mAh battery. By comparison it's a full millimetre taller and 1.5mm thicker than the 5.1-inch
Samsung Galaxy S5
. If you don't like big phones you will want to steer clear, although this is still smaller than phablets.
SEE ALSO:Best Cheap Phones Round-up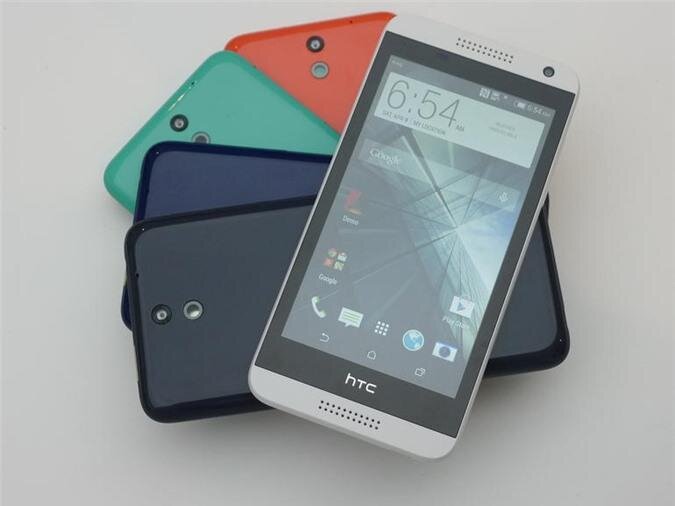 Much of the extra height comes from the chunky bezels and the inclusion of stereo speakers, one above the screen and one below. This helps with the stereo separation; we'll go into more detail on that later. But in our eyes the 4mm bezels on the side of the screen age the design and make the HTC Desire 610 look less contemporary than it should – it's clear that HTC focussed its major design efforts on the One M8.Despite its size the Desire 610 is easy to hold. The soft rounded edges and good balance mean it's not awkward to use for extended periods. It may not be the most delicate phone but the HTC Desire 610 is solidly built. From the tough plastic exterior to the robust nano-SIM and microSD slot cover, you won't find any quality issues here.

HTC Desire 610 – Screen
The 4.7-inch screen on the HTC Desire 610 has a resolution of 960 x 540 pixels. If you think that's low for a screen of this size you'd be right. Thankfully, while the 236 pixels per inch density is not very high, colour accuracy is decent and so are viewing angles. Both videos and pictures look good and contrast is strong enough to let details become apparent even in dimly lit scenes. We're particularly pleased that there's no sign of oversaturated colours – a fad which seems to be afflicting an increasing number of phones and tablets over the last few years.Brightness levels are not outstanding but are acceptable. Even on a surprisingly sunny London weekend the screen was visible enough at full brightness to be usable even, though the thin lines of the touch screen layer become visible at certain angles.Yet there's no getting away from the lack of sharpness. Although it's apparent in video when compared to a 720p screen, it's when looking at text that you're more likely to notice it's not quite as sharp as some phones that cost a fair bit less. Webpage text is sharp enough when zoomed out but has a faint fuzziness when zoomed in. It's certainly not a showstopper, though, since all text can still be read comfortably.
Read more at http://www.trustedreviews.com/htc-desire-610-review#OdzrECcBTlCmQm9X.99